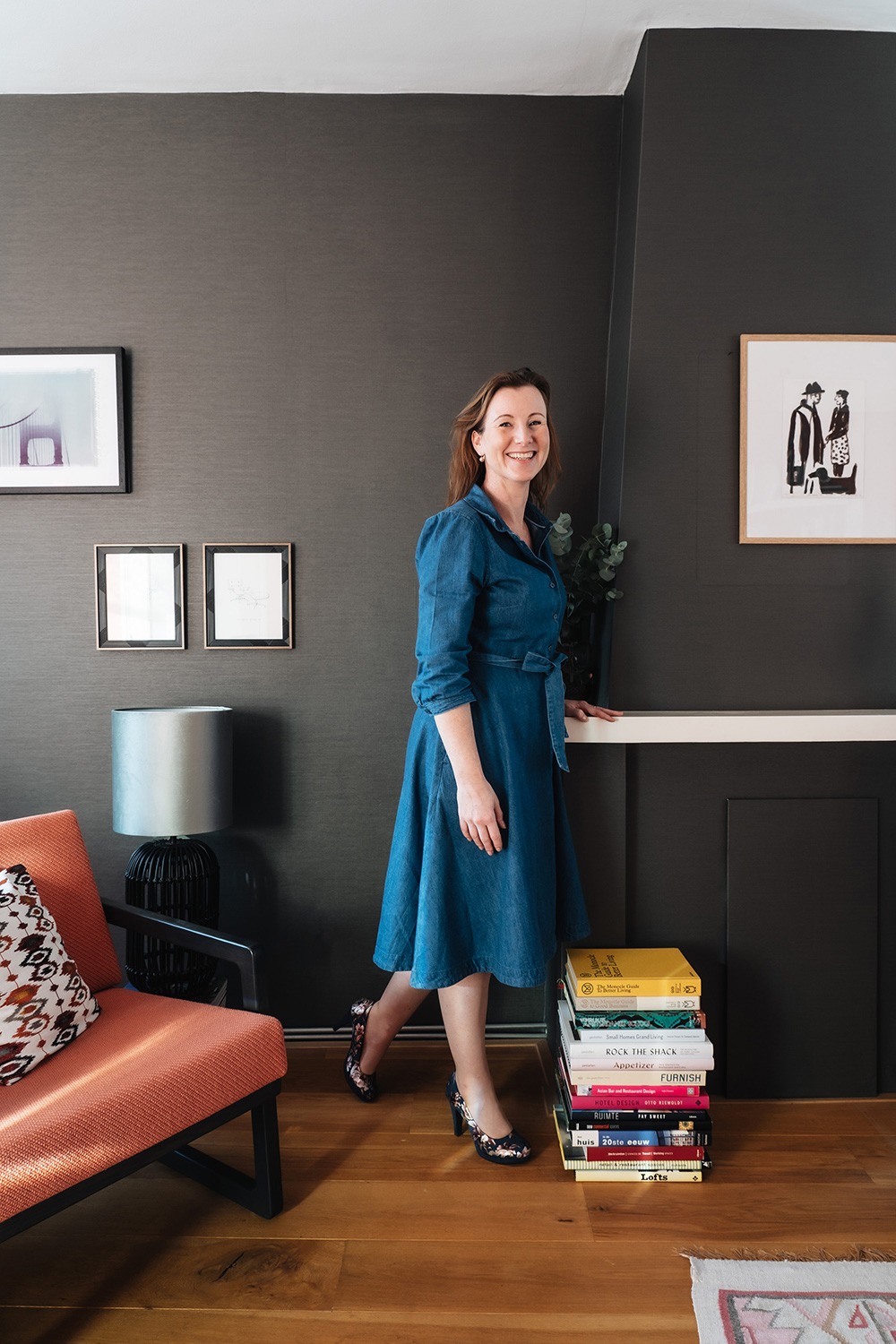 With a black wallpaper background, colours can shine and create joy, warmth and enhance each other.
About Juul
DE JUUL Interior Design is based in Aerdenhout, the Netherlands, and is a small and approachable interior design studio, specialized in comprehensive residential renovation projects. Collaborating closely with its clients to create a space that speaks to them, DE JUUL Interior Design is known for the warm, confident schemes, which combine rich colours, playful textures and striking patterns. Paying attention to detail, mixing new, vintage and design pieces with carefully curated art and other treasures, DE JUUL Interior Design brings spaces to life.
"With my endless curiosity and drive for development, I intend to add value to this beautiful industry in a colourful and elegant way."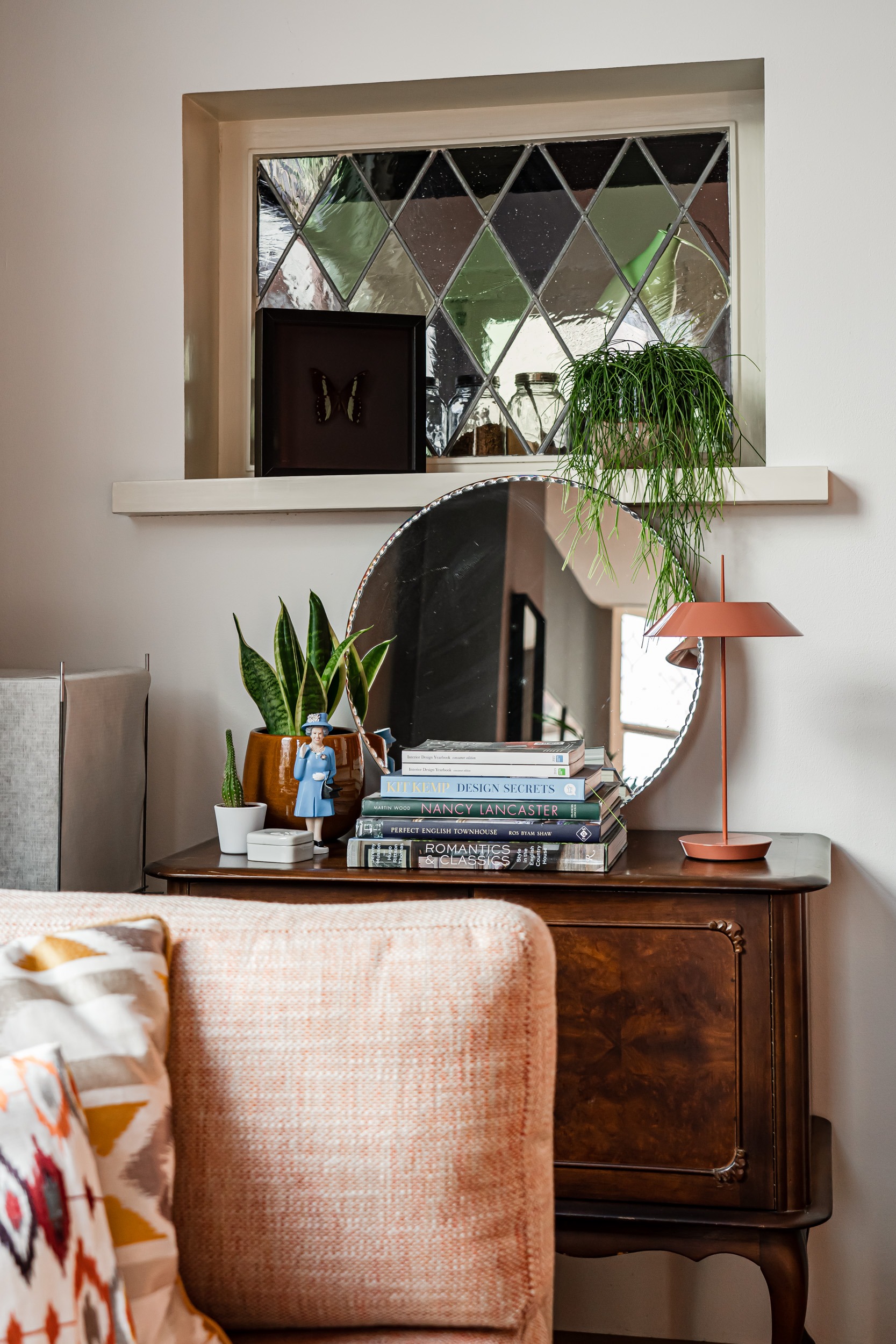 Tablescaping with books about English interior decoration accompanied by a majestic souvenir.
Residential Renovation
At DE JUUL Interior Design, residential renovation means running projects from the planning and construction phase, through to completion; comprehensive, personalized interior design including architectural drawing, permits, craftsmen and project management.
In this way, passion for craft and knowledge of historic architecture and building styles are expressed aesthetically, and authentic homes are restored to their former glory with the quality and convenience of modern living.
DE JUUL only works with the best professionals in the business to guarantee the utmost in comfort and the best quality at all times.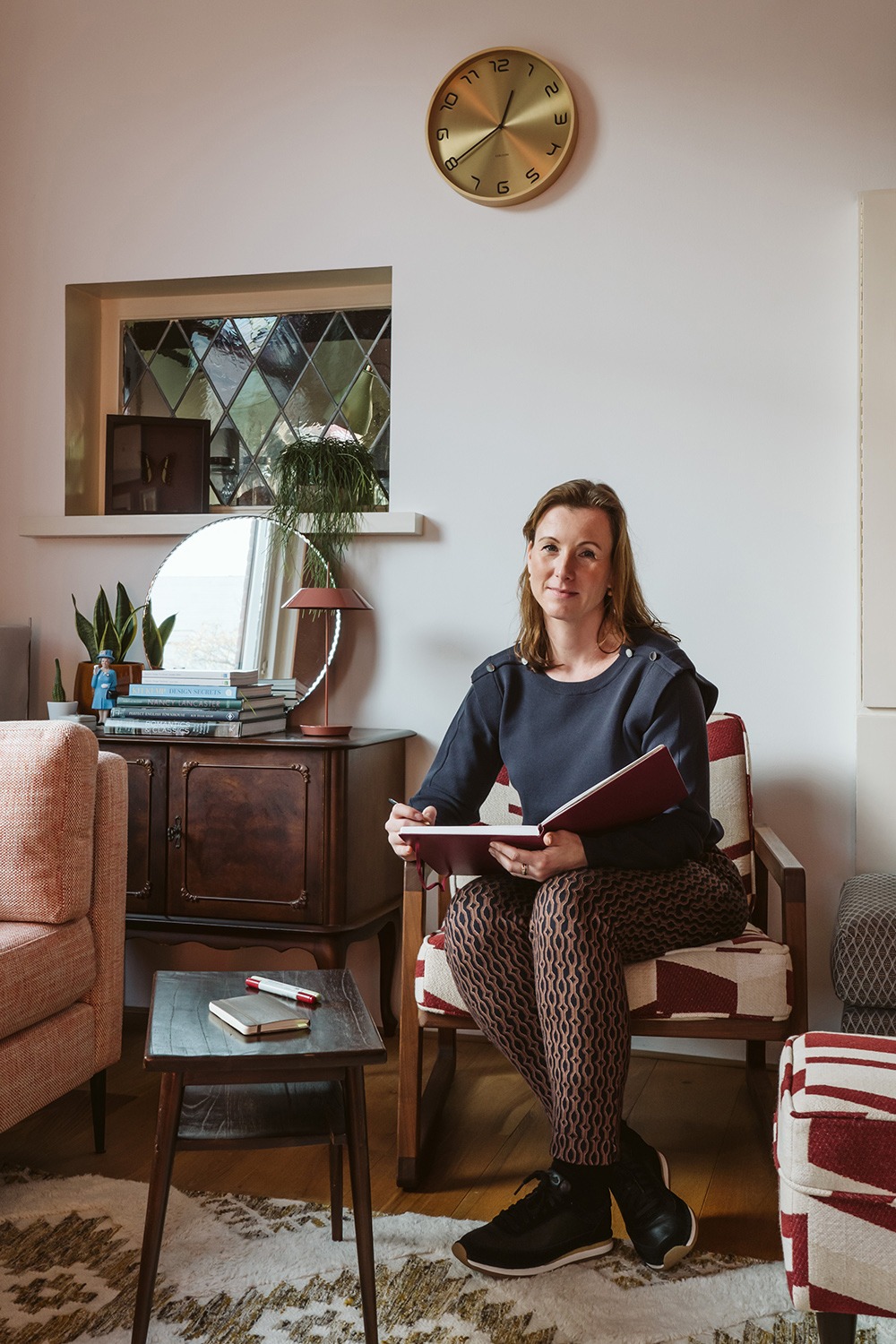 In the chair I designed in 2008, enjoying it every day, while I draw or read.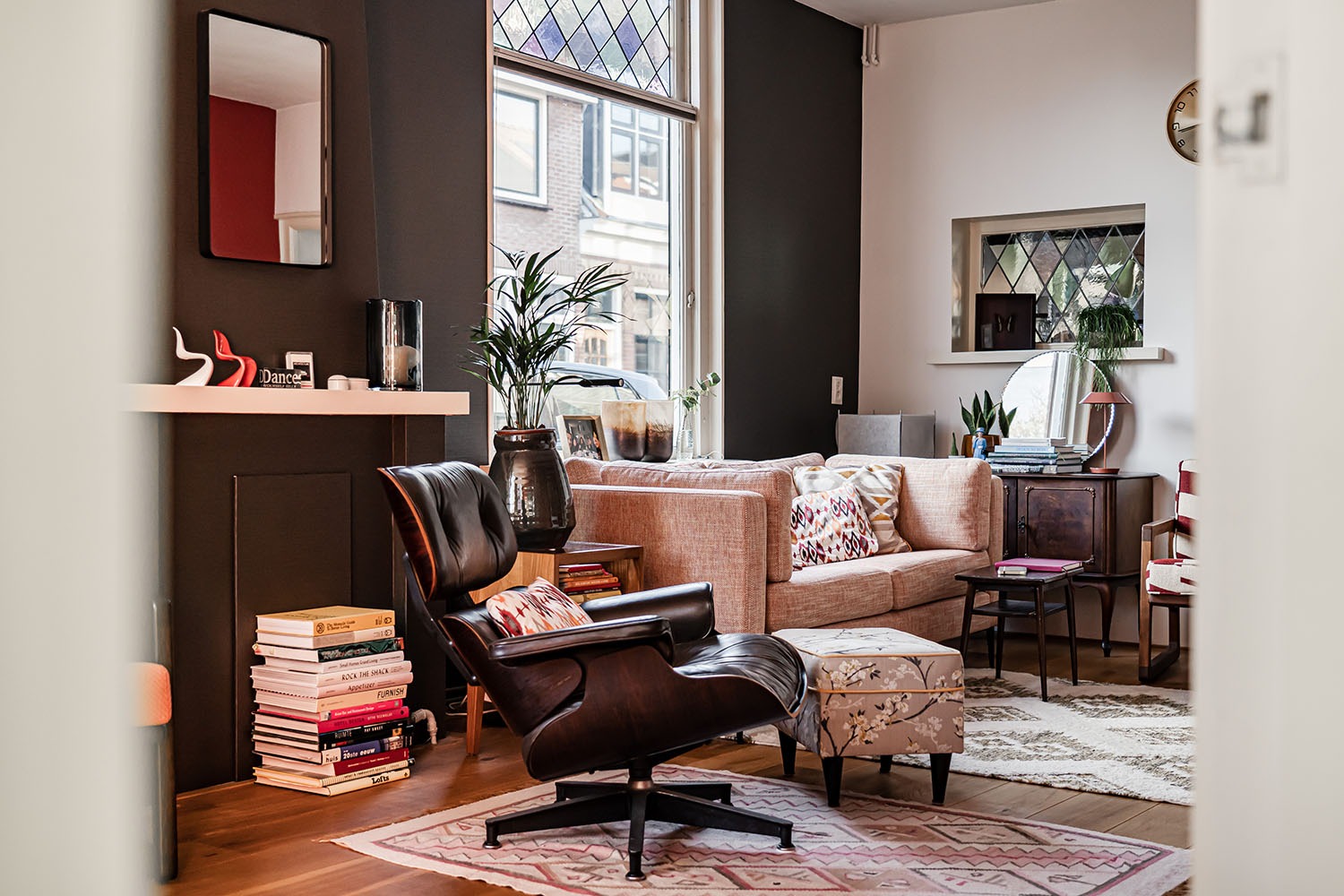 Most unexpected heirloom from Eames by Herman Miller. A real American vintage in good shape. Love to sit and just listen jazz.
"My love for historical architecture and buildings began at an early age,

during art & craft lessons at school, the many Saturdays I spent in the library engrossed in architecture books. I feel connected with inventors and makers, with their curiosity, discoveries and their logic."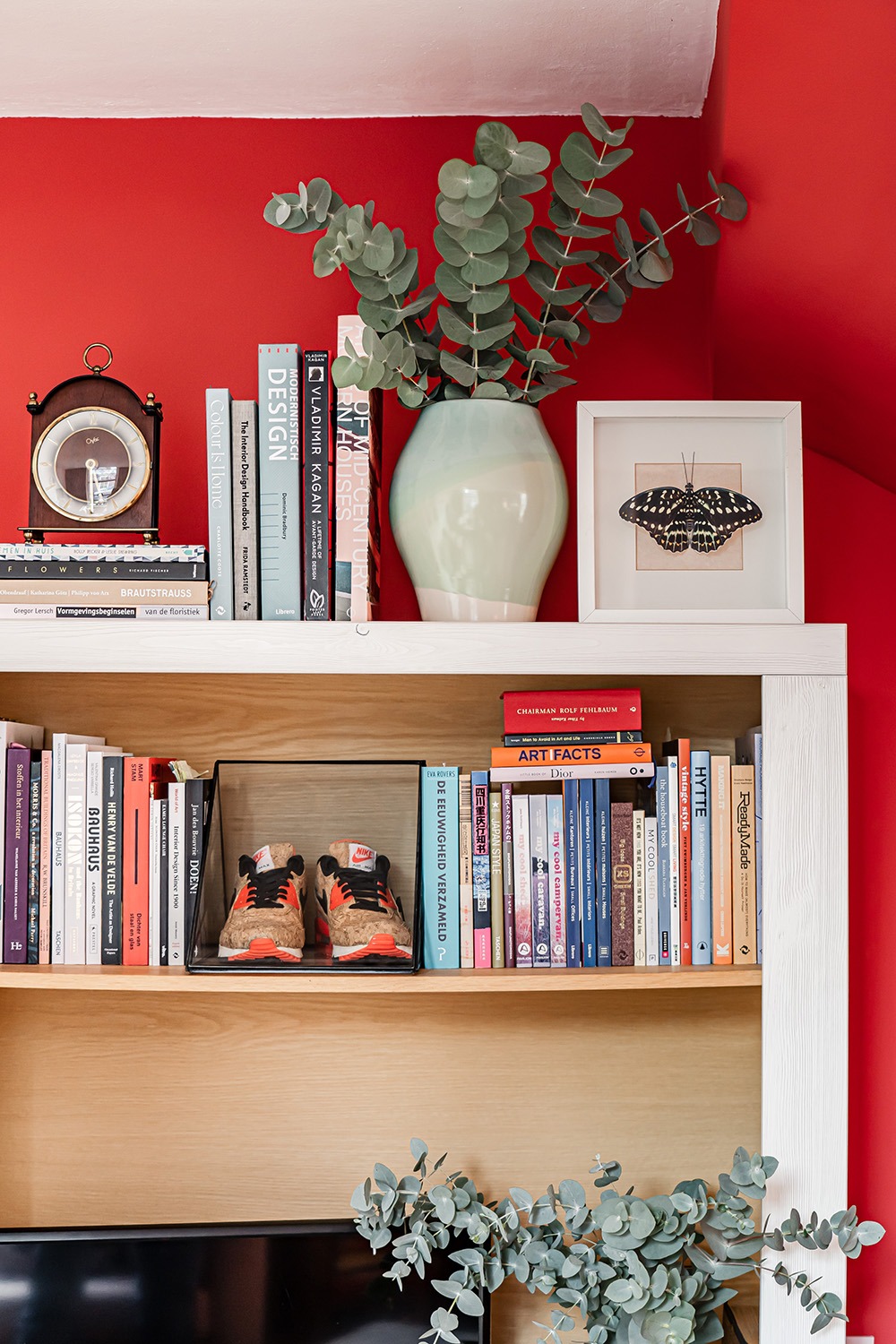 You can never have enough books and magazine to give you inspiration, at least I can't. Just by looking at them, I recall the joy I feel when I hold these books for the first time. Check my insta for book tips.
Interior Decoration
Interior Decoration is like storytelling. Every space has its own specific story to tell. DE JUUL Interior Design not only takes functional aspects into account, but also the total client experience. And although taste as such is very personal, this is a very important driving force.
To achieve welcoming and comfortable interiors, DE JUUL Interior Design provides every space with characteristics making use of lavish colours, interesting art and antiques, historical ornaments, floral decorations, and exclusive fabrics and patterns.
"My interior designs are colourful, modern and classic at the same time, have a fresh look and reflect the identity of its residents. I work with high quality brands, adding luxurious fabrics made by classic, famous fabric brands and applying objects and vintage styles that seamlessly fit in with their surroundings."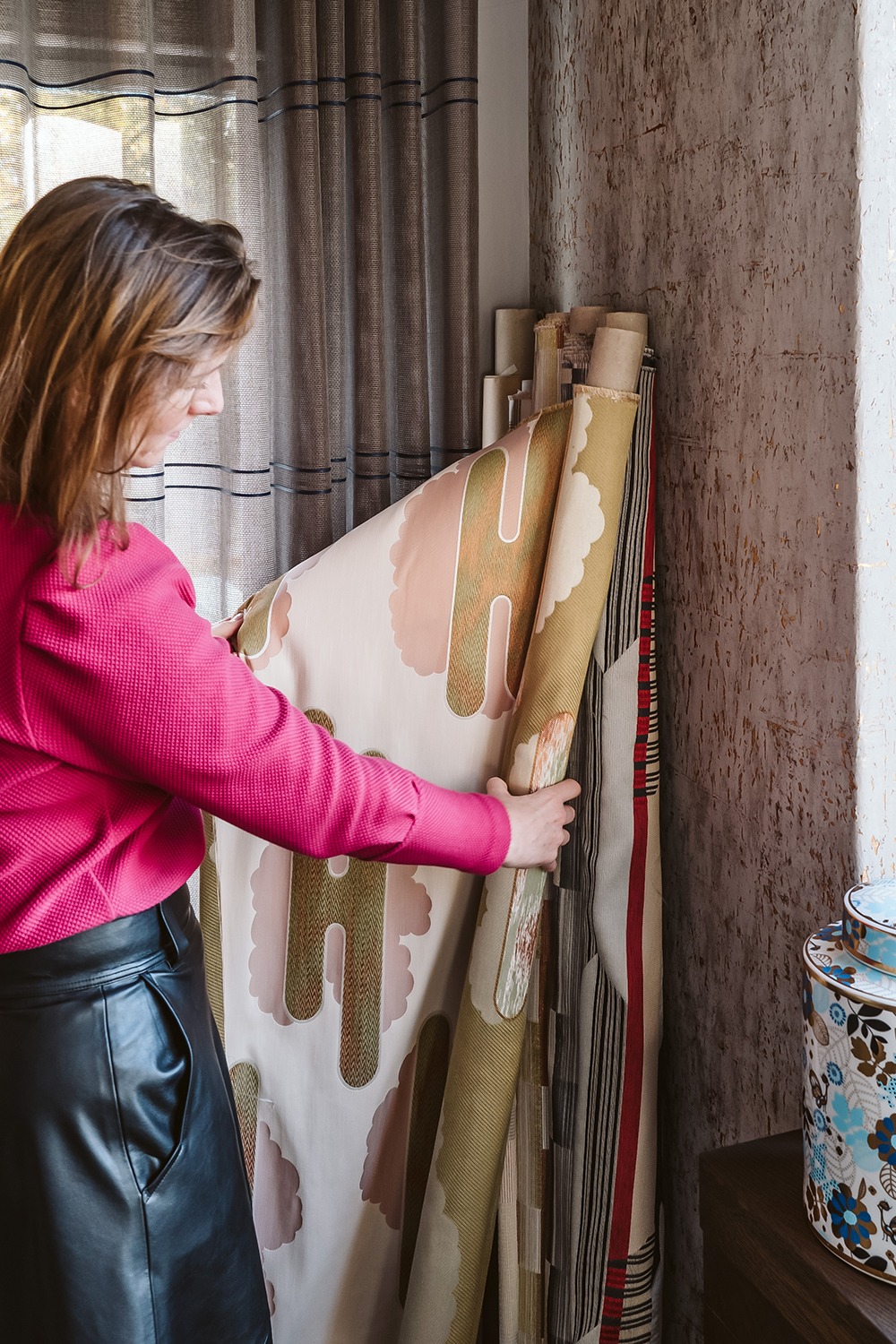 Sometime I just fall in love with fabrics....
Product Design
As I am a graduate in furniture making, I know about techniques, materials and fixings. This inspired me to launch my own DE JUUL furniture line in 2011. The designer armchair from the debut collection gained extensive publicity. In 2021, this was followed by a new, luxurious bedroom collection, commissioned by DecoLegno, which was exclusively exhibited during one of the leading Dutch interior fairs and curated for a Dutch art exhibition.
DE JUUL Product Design is always on the lookout for international brands that like to expand their collections and share the love for craft, materials, innovations as well as mid-century- and English country house design.
"For me, designing goes so much further than an interior. There are countless beautiful materials that can be applied in a different way than they are often displayed. I have lots of ideas, so if any furniture brands out there are interested in a collaboration, I would be morethan happy to discuss this."




j.vanderhulst@dejuul.nl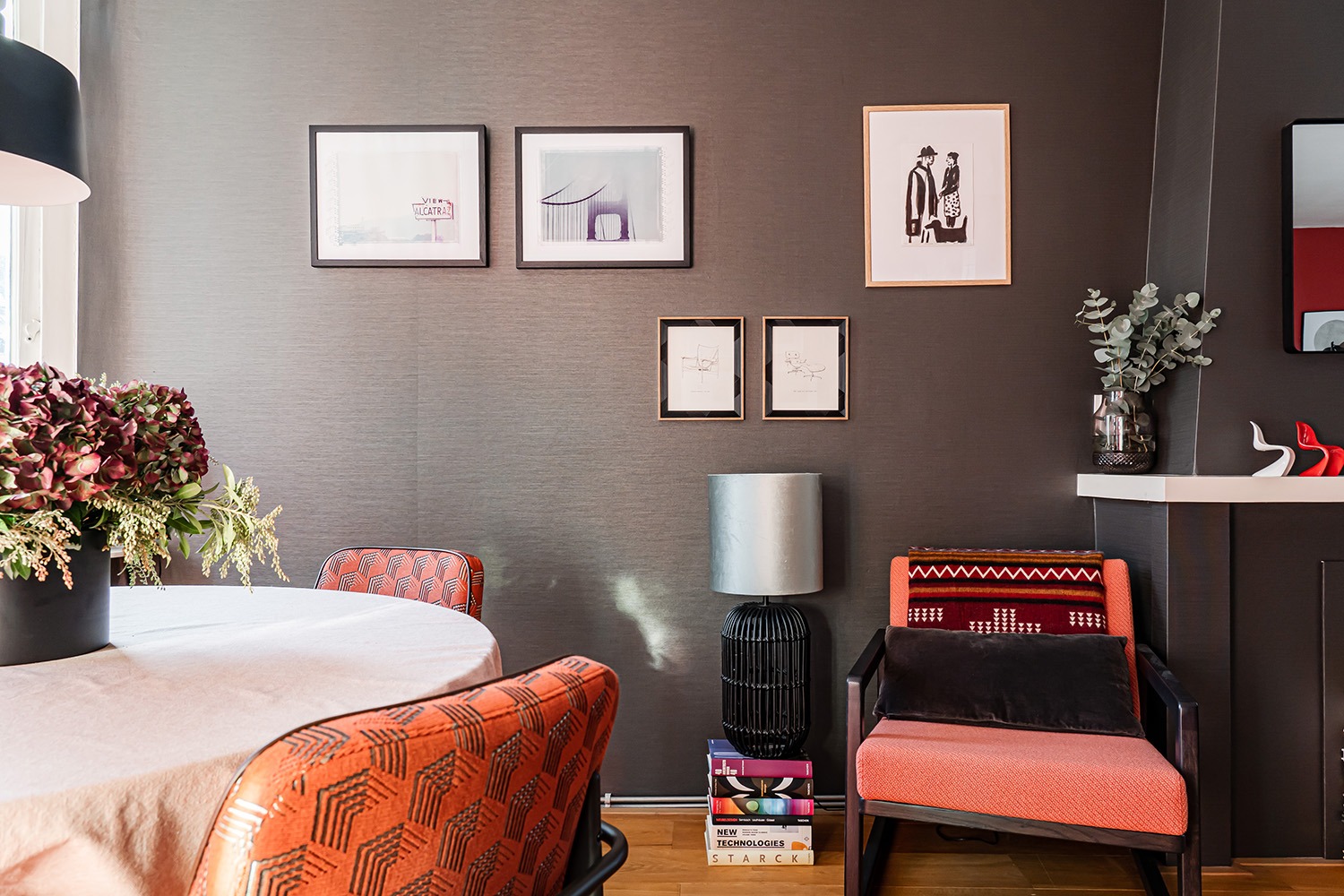 I bought the painting from my former teacher. Up to the present day we have inspiring diners every year since 2001.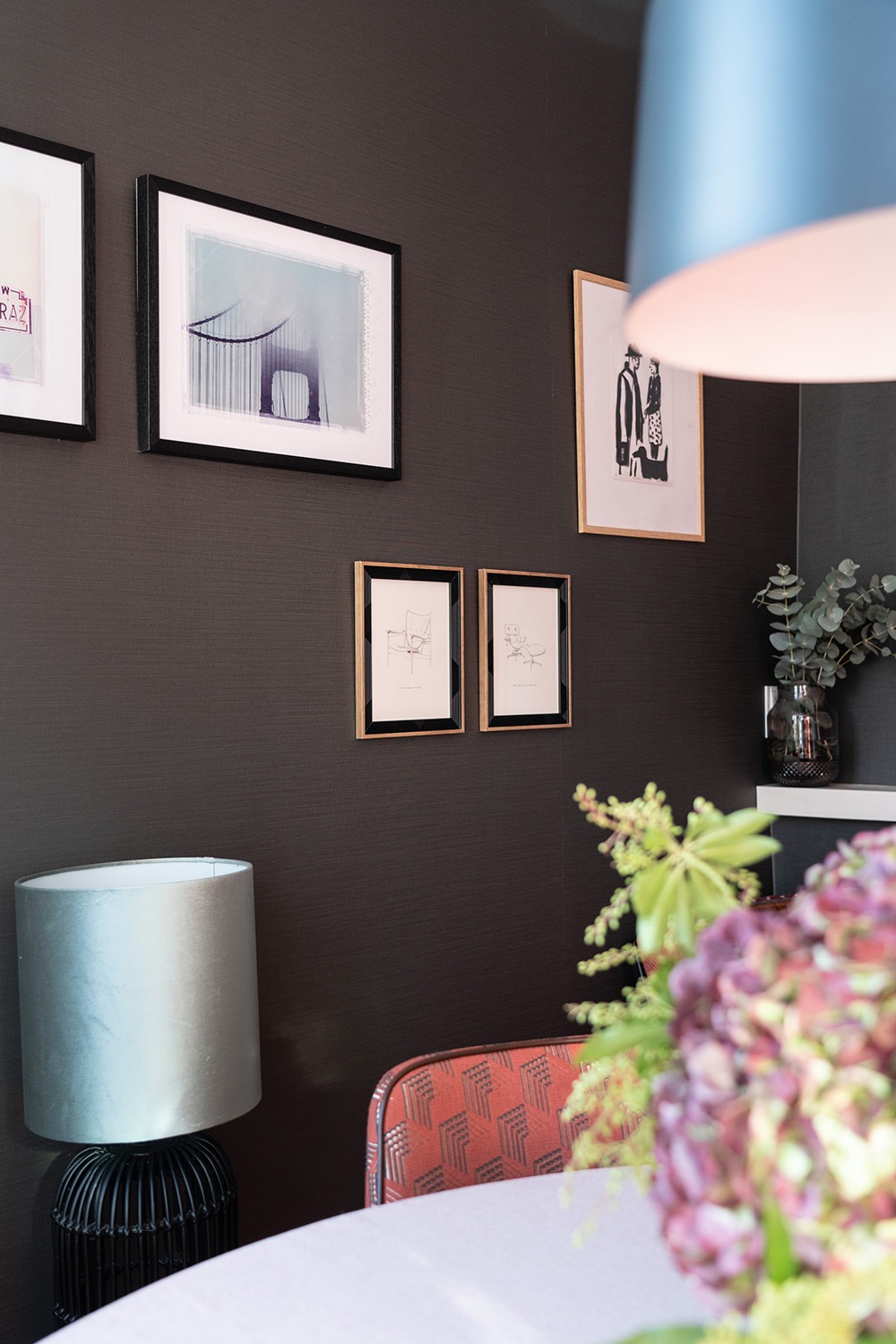 Jean Prouvé chairs upholstered with one of my favorite French brand Nobilis (also seen on the airplane chairs in The Queen's Gambit).
Juul's recommendations
Art is always in the eyes of the beholder, said Len Wein. It is so very personal, and really enriches the entire interior design when curated properly. I assist many clients in their search for the perfect art object. The right gems. Together we visit art fairs or galleries. And it is not uncommon for me to curate a total collection and integrate art into the total interior design at an early stage of the renovation.
In the year 2000, I started collaborating with artists, galleries and art connoisseur Mascha Ekkel, the Gallery Manager of Island Gallery in The Hague – one of the most beautiful galleries in the Benelux. Investing in art, which is actually quite lucrative, is also one of the possibilities.
"Ever since I was a child, I was fascinated by art. My mother used to take me to museums and ancient buildings, so art and the beauty of it is in my DNA. I can be instantly moved by techniques or little details and I would like to create that same wonderful feeling for my clients."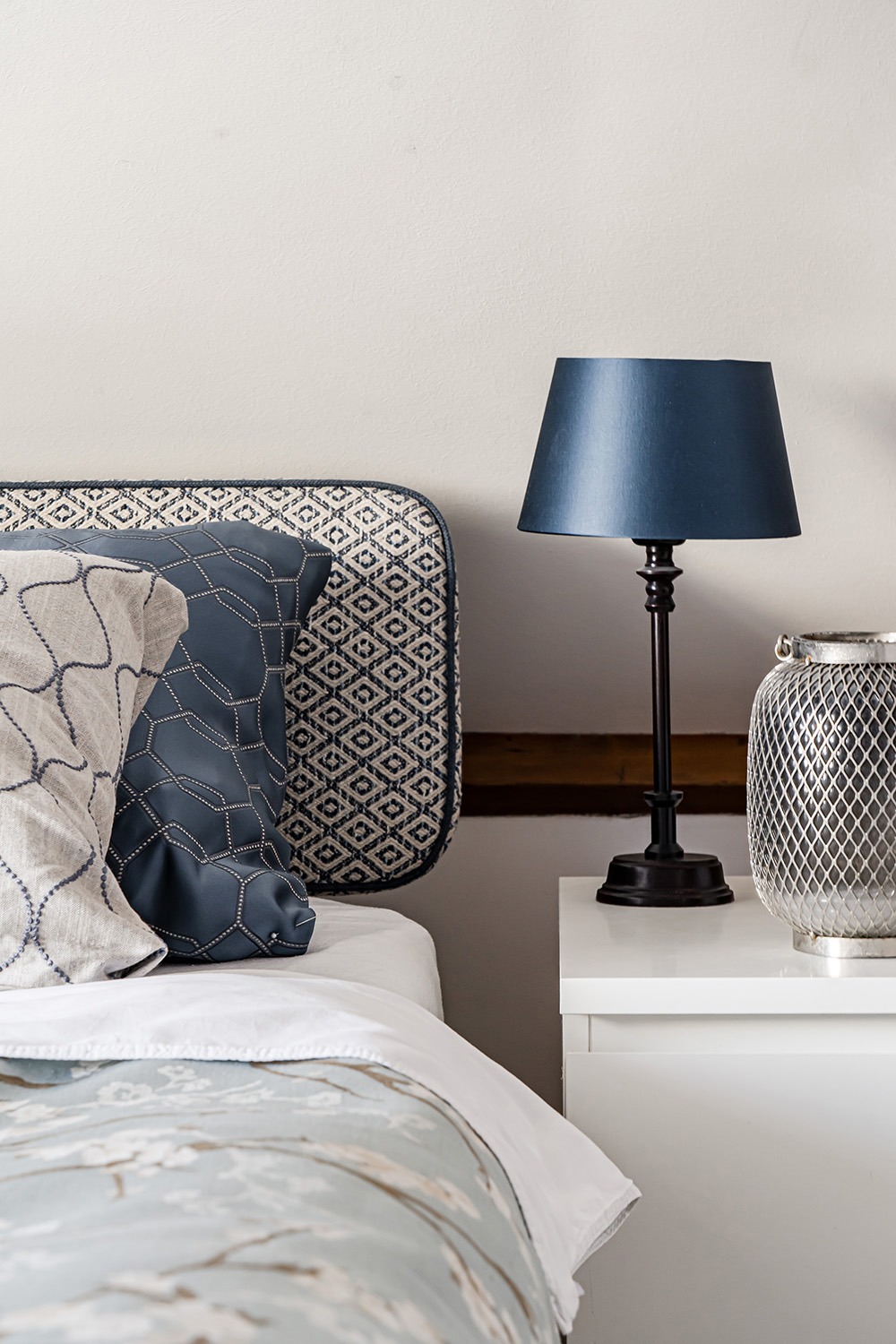 A bedroom should have a calming effect to send you off to sleep, but should revive you when you wake up. This balance can be created using the right colors, fabrics and furniture.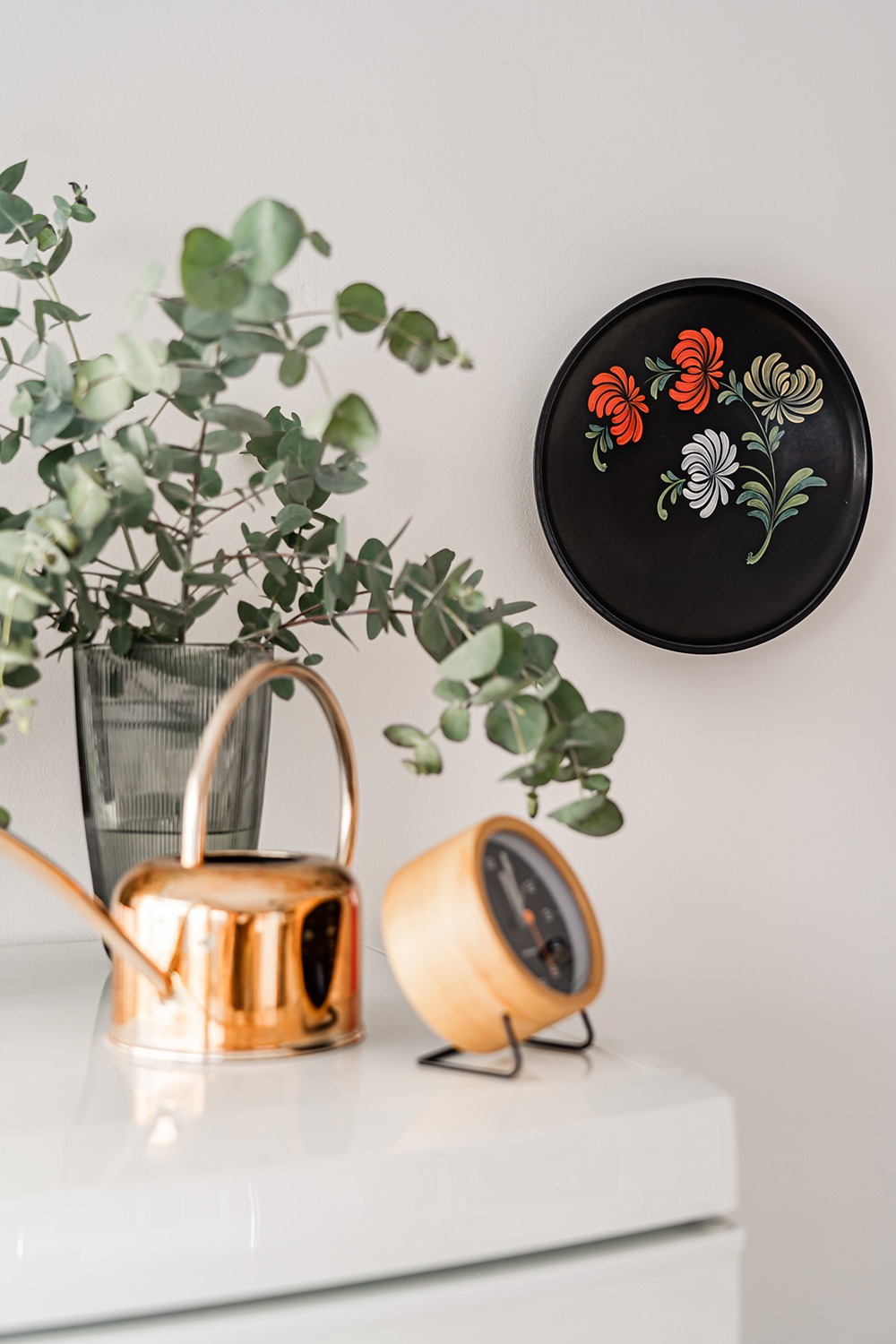 Buying a Norwegian design vase at the Design Centre gives me just as much pleasure as finding a vintage German ceramic plate on a flea market.
"The bedroom is a place to relax even before you close your eyes. The room must not only be peaceful and calm, but also exert a sence of sumptuousness and luxury that makes you end or start your day with a feeling of wellbeing and happiness."