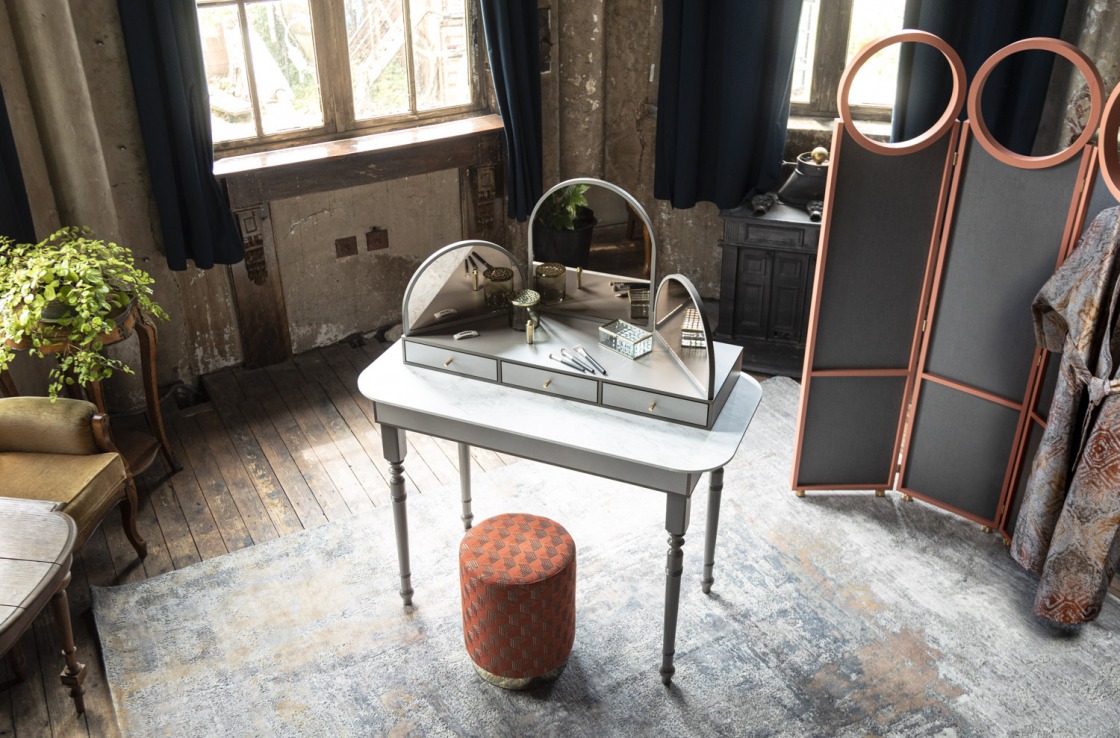 Bedroom collection Binge
Commissioned by DecoLegno, I designed a sumptuous bedroom collection, which was exclusively exhibited during one of the most leading Dutch interior fairs and curated for a Dutch art exhibition.
The collection was inspired by binge-watching during Covid lock-downs and English bedrooms in The Crown and Downton Abbey and consists of a dressing table, a screen, kimono and ottoman.
All itmes are unique and custom made for the special co-create project.
To see this collection launched at a special bedroom location, follow this link to YouTube
Read about the co-create project on the DecoLegno website (in Dutch).