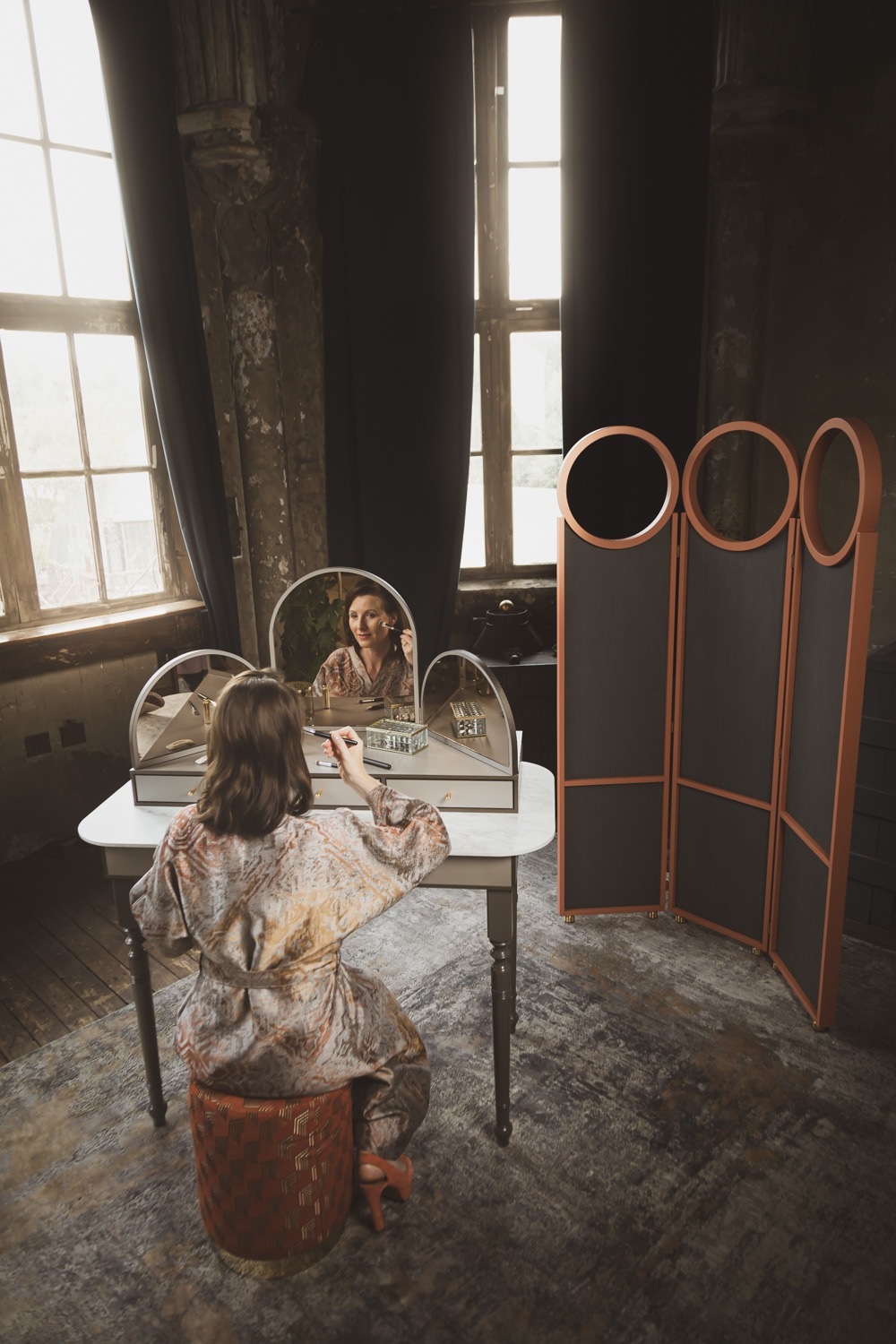 Kimono for bedroom collection Binge
The kimono was part of a complete bedroom design for a special co-create commission by DecoLegno. This fashion item represents a luxurious lifestyle and was designed using curtain fabrics. Interior fabrics. I am often tempted to use interior fabrics, for curtains or upholstery for fashion design. I often buy these fabrics to make clothing.
For this item, the Kobe fabric was called Monroe and was a perfect fit to the bedroom collection based on a filmset.