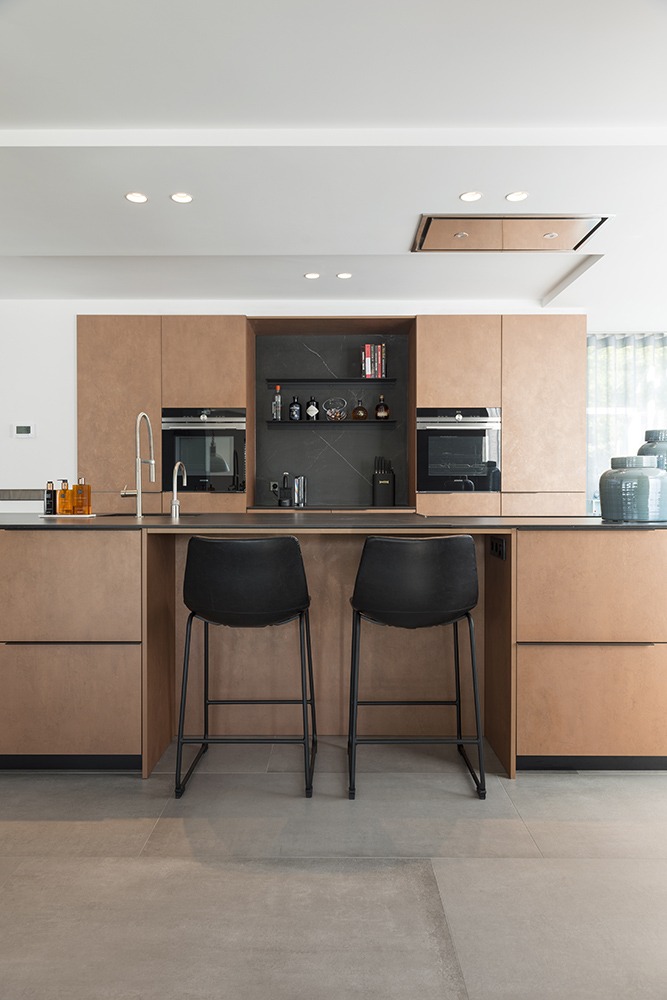 Water villa Haarlem II
A renovation project for a young family which needed comfort and practicality. The open plan ground floor benefitted from a lot of natural sunlight which offered options to apply darker tones in the living room set off against brighter colours in the dining room. The kitchen needed to be striking with copper highlights setting off the black marble workstops.
On the first floor we created a large family bathroom and a spacious master bedroom with walk-in wardrobe. The colours in this room had to be calming and bright at the same time. We furnished the rooms with bespoke pieces, designed to fit the client's routines.